Road Maintenance
Industry and Recycling Use Case
Potholes and bumps are the cause of many traffic accidents, many of which result in fatalities and property damage. Developing proactive and early detection systems helps reduce the number of accidents and provides information for timely road maintenance.
Facilitating defect detection to improve road maintenance planning
Detection and classification of defects and obstacles from videos of Dutch highways
Severity analysis according to deterioration grade.
Cost-effective maintenance due to better planning with decision factors such as defect type, severity, and location
Deployment of the annotation pipeline across other types of roads across The Netherlands.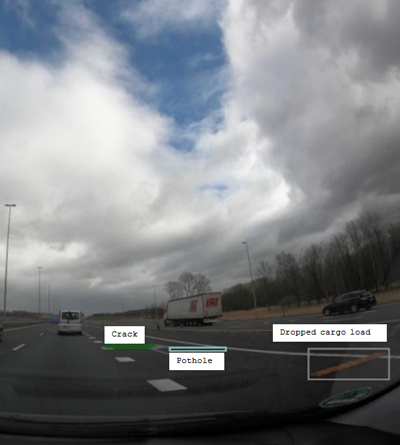 We offer high-end services with our unique data production methodology and, more importantly, our wonderful team of 500. As a people company, Ingedata thrives on bringing talents from developing countries on the international AI scene.

Learn more about our approach and explore our case studies
"Data are becoming the new raw material of business."
Craig Mundie, Senior Advisor to the CEO at Microsoft and its former Chief Research and Strategy Officer