Recycling
Industry and Recycling Use Case

"Ingedata brought great project management skills to our project. I was a bit worried about our tight deadlines, but the quality of the project architecture secured the annotation workflows and ensured swift deployment and delivery. We could use Ingedata's annotations to retrain our AI models and hit our model accuracy targets."
Marion Rosenstiehl, Program & Product Manager @Suez
Artificial intelligence (AI) to the rescue. Nowadays, big recycling plants use sophisticated sensors to separate by size different sorts of garbage running through complicated webs of conveyor belts.
AI-enabled devices can use Computer Vision to scan garbage and guide robotic arms as they sift through mounds of trash searching of valuable things to recycle.
Speeding up deployment of material detection models across recycling sites
32 material classes to automate the recycling process on conveyor belts
Strict instructions for occlusion and truncation management
Interpolation to boost throughput over video frames
Custom UX to move back and forth between video frames, and to view videos in slow-motion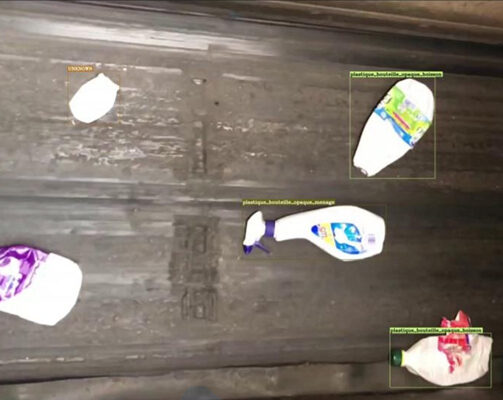 We offer high-end services with our unique data production methodology and, more importantly, our wonderful team of 500. As a people company, Ingedata thrives on bringing talents from developing countries on the international AI scene.

Learn more about our approach and explore our case studies
"Data are becoming the new raw material of business."
Craig Mundie, Senior Advisor to the CEO at Microsoft and its former Chief Research and Strategy Officer