Our Offer
The right mix of skills and expertise
Why choose? We combine the best of platforms and human resources
Ingedata's mission is to set up production teams with the right mix of skills and expertise, use state of the art, production processes technology platforms and tools to deliver quality data annotations flow at quality at the best price.
We propose a simple and transparent pricing approach, no vague fixed price, you know the number of people in your team, the number of hours worked. In case different skills are necessary for the same project, different daily rates apply (e.g. different daily rate for annotator and quality controller)
A clear and detailed monthly report informs you of the progress of the tasks and the time spent. In order to secure the deliveries, Ingedata commit to Quality and Productivity KPIs
The teams are dedicated and trained to meet your requirements in terms of deliverables. Based on Daily rates that are agreed between Ingedata and the Client, depending on the level of specialization of annotators
Our resources are numerous with more than 500 people spread between Madagascar, Thailand and the Philippines and offers a wide range of skills from annotators to health specialists such as doctors, radiologists or cardiologists.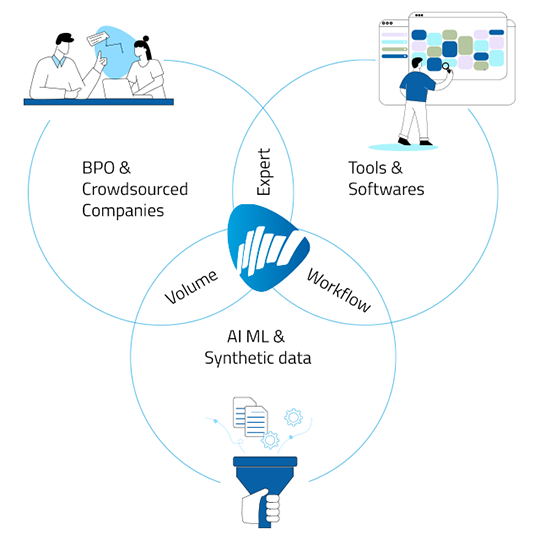 Each project starts with the setting up of a prototype to evaluate together your exact needs, to check our capacities to answer them in order to determine the nature of the team and the expected level of quality.
This is where the magic happens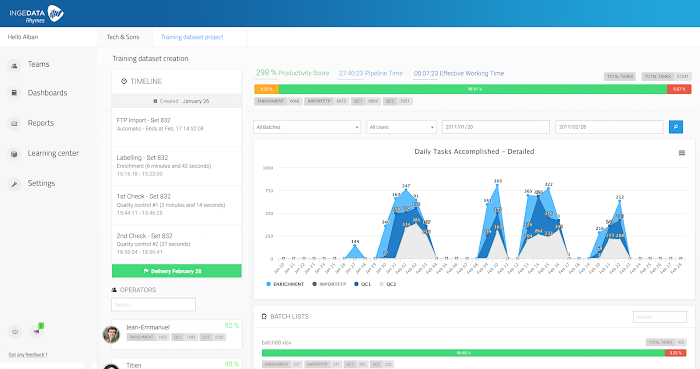 Ingedata has developed a project management solution that interfaces with best-of-breed solutions that allows you to annotate your data, track progress and prioritize based on your results.
Come and meet our great team
At Ingedata, we offer a range of data annotation services, from bachelor's degree to engineer or doctorate level in your field. All our data annotators work from our production centers and are trained in the specific requirements of data preparation for machine learning projects.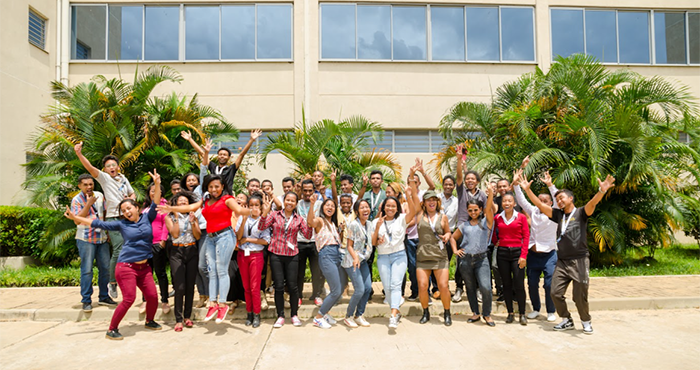 Our know-how in production management and quality assurance on proven methodologies from the most demanding industries.

Analysis of the client's processes
Scope of work
Definition of KPIs
Planning
Project quotation

Writing of project documentation
Deployment of technical solutions
Team assignment
Training
Change management

Validation of the production process
Validation of data exchange protocole

Project delivery
Monitoring of KPIs
Optimization of the production process and associated tools
Reporting and project management