Our Story
A people company first
Ingedata's mission is to set up production teams with the right mix of skills and expertise that use state-of-the-art production technology and tools to deliver high-quality data annotation for a competitive price.
<! ========= Cool Timeline Free 2.3.2 =========>
Get a glimpse to our company history
event 3 2023
Launch of OBS "outsourced business services" offering
event 2 2023
Launch of our "Agritech" activities within the "Earth Observation" vertical
Event 2 2022
Significant Computer Vision functionalities for our Rhymes platform
2022
Participation in major radiology congresses: RSNA, ECR, JFR
Capgemini partnership
Ingedata launches its Partner Program: we formalize our first active collaboration with Capgemini.
Europe / proximité clients
Ingedata sets up in Brussels: we wanted to get closer to our industry-leading clients and meet the growing AI ecosystem.
Pôle santé au Philippines
Ingedata opens a Healthcare center of expertise in the Philippines.
Lancement de la plateforme Rhymes + google cloud
Ingedata launches the Rhymes platform for managing data annotation projects accompanied by Google Cloud teams.
2eme prix dans la catégorie zone franche lors du concours HR Trophy
Ingedata's historical approach as a CSR group is recognized: we get the 2nd prize in the "free zone" category of the "HR Trophy" competition.
IA pivot
Ingedata turns towards AI: we support our main clients in their strategic changes.
Philippines et 2019 Singapour
Ingedata deploys in Asia: we launch our working platform in the Philippines
Création de ingedata
Ingedata is created in Madagascar: we are a BPO platform specialized in data capture, annotation and digital media.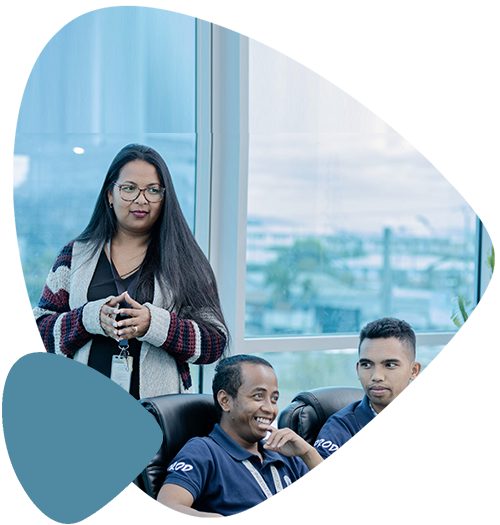 " The collaboration with Ingedata allowed XXII Group to reach a high level of attractivity towards data scientists, since we are now able to provide them with abundant annotated data. These annotations are delivered by Ingedata through our dedicated team of 20 annotators working hand in hand with our team. Considering the very tight market conditions on the data scientists market, this is a considerable business result for us to grow fast. "
William Eldin, CEO @XXII Group