Corporate Social Responsability
Being a positive impact company is a key pillar of our strategy
Four pillars underpin our CSR strategy

Building innovative product and service offerings with our customers and partners in an ethical and responsible manner

Environmental responsibility
Reducing the environmental impact of our activities and making environmental quality a major lever for asset performance, starting with the implementation of a zero paper policy.
Improving the quality of life of our employees and enabling them to acquire new skills and competencies. Gender equality and diversity are among our core values

Set an example of responsible corporate citizenship by contributing to society through local initiatives. We have donated materials to public elementary schools, non-profit organizations and institutions such as police departments.
Our CSR approach is reflected in an ongoing dialogue with our stakeholders.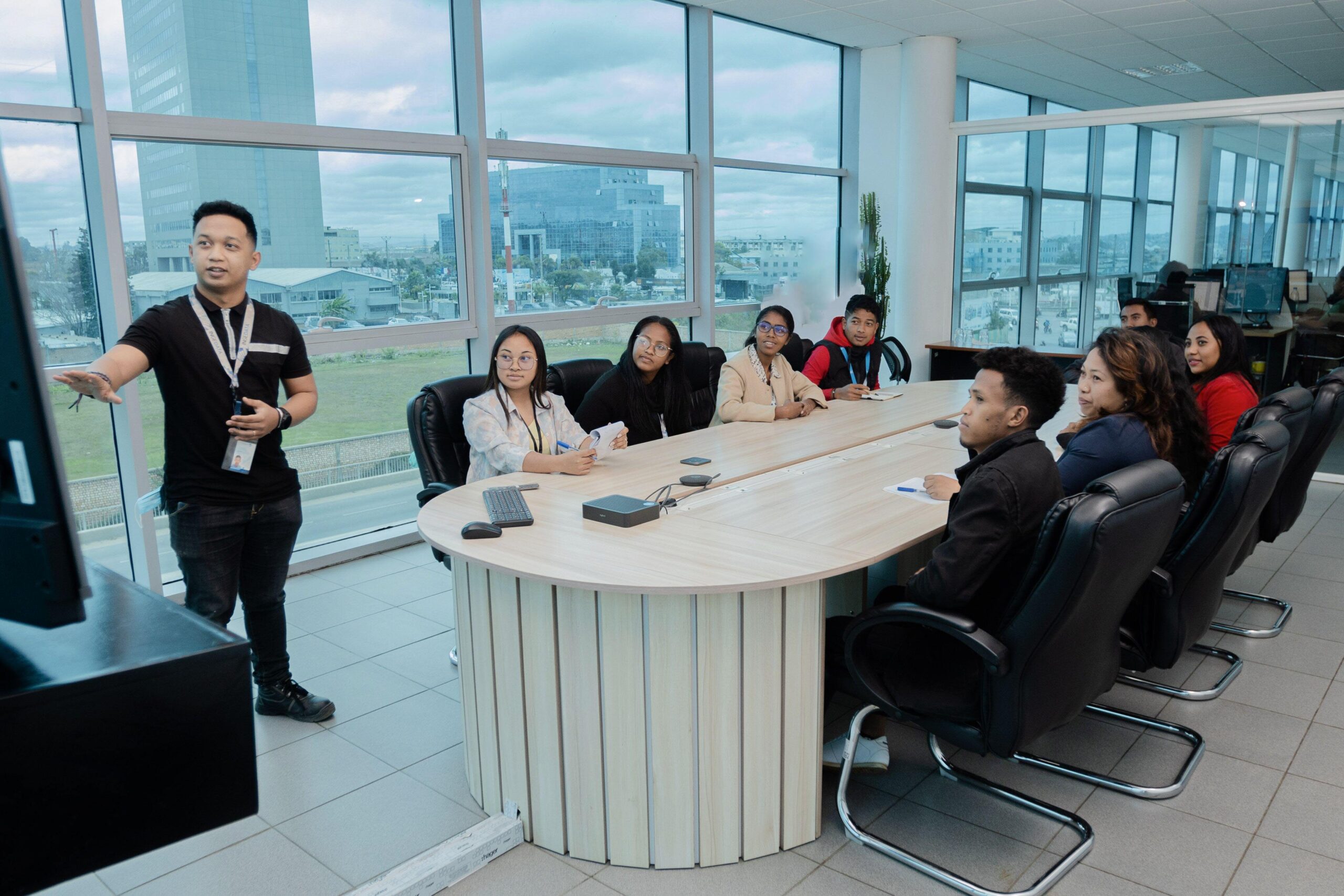 A people-centric employer
Because taking care of society also means taking care of people, we promote well-being at work, in particular by creating open and inspiring spaces in our offices.
1500 m2 of office space including 20% of collaborative space
60% of employees have acquired new skills to prepare for the jobs of tomorrow through our eLearning Academy.
2nd place for HR management at the "HR 2018" Trophy organized by the Malagasy Ministry of Labor.
To better reconcile professional and personal life, we support activities created on the initiative of our employees.
Promoting the inclusion of all
We have also taken strong measures to promote equality between men and women, and we make our managers aware of the need to fight against all forms of discrimination and harassment in order to foster an inclusive and caring professional environment.
We want every individual to be able to express himself or herself, regardless of gender, age, origin, sexual orientation or disability.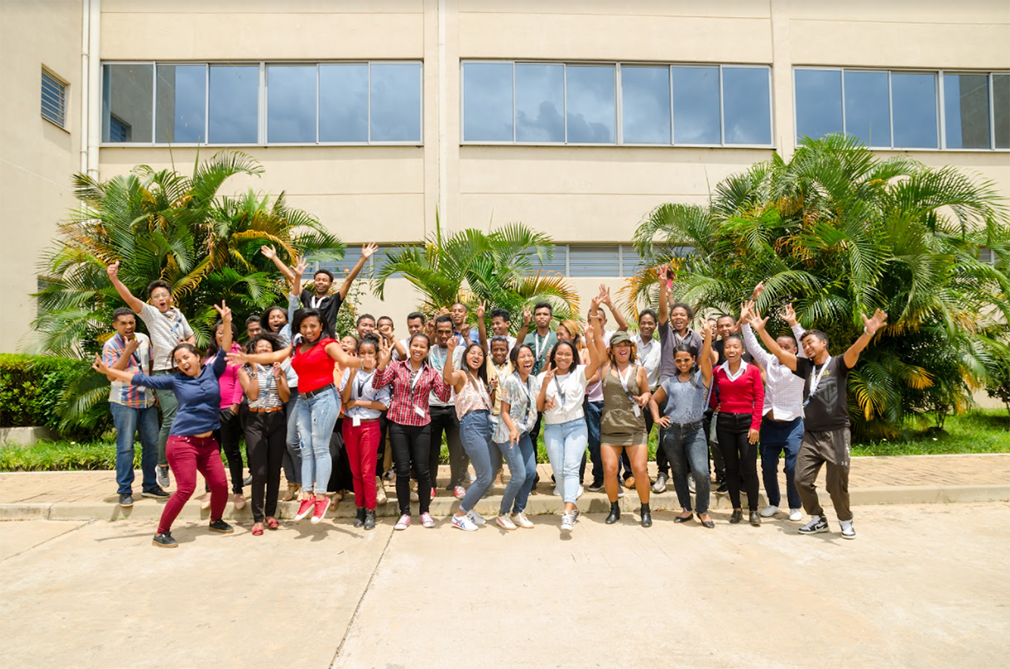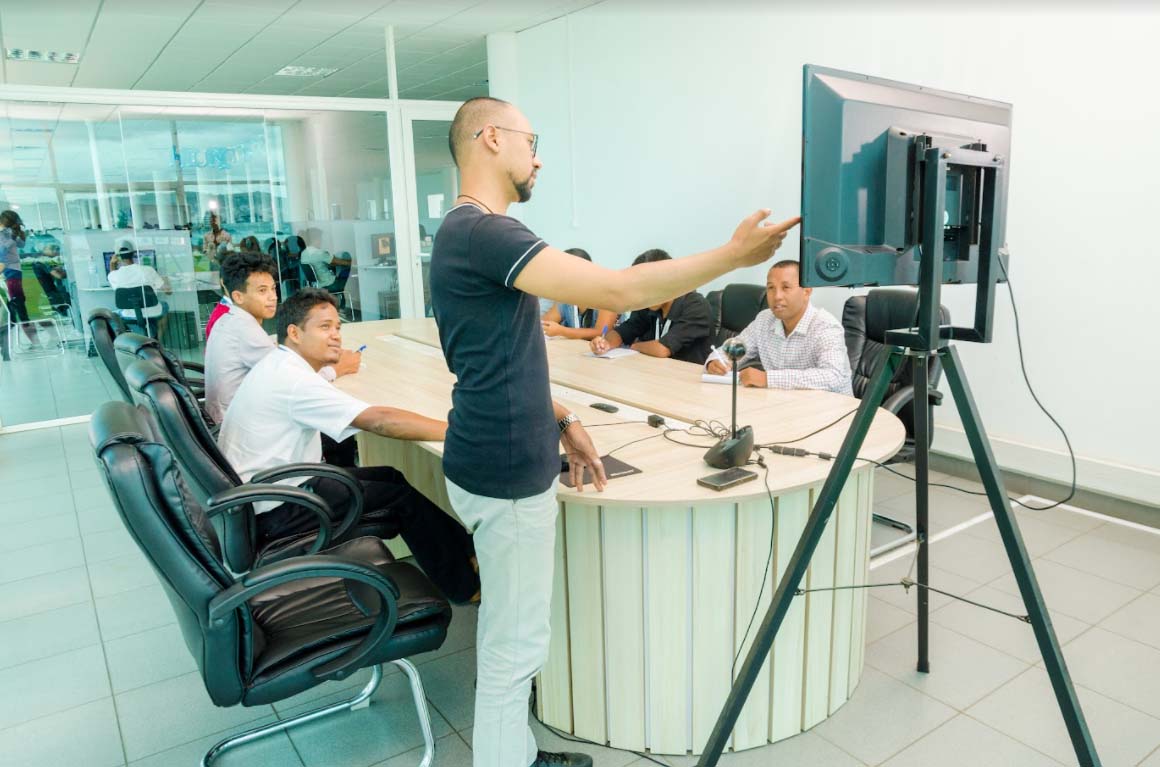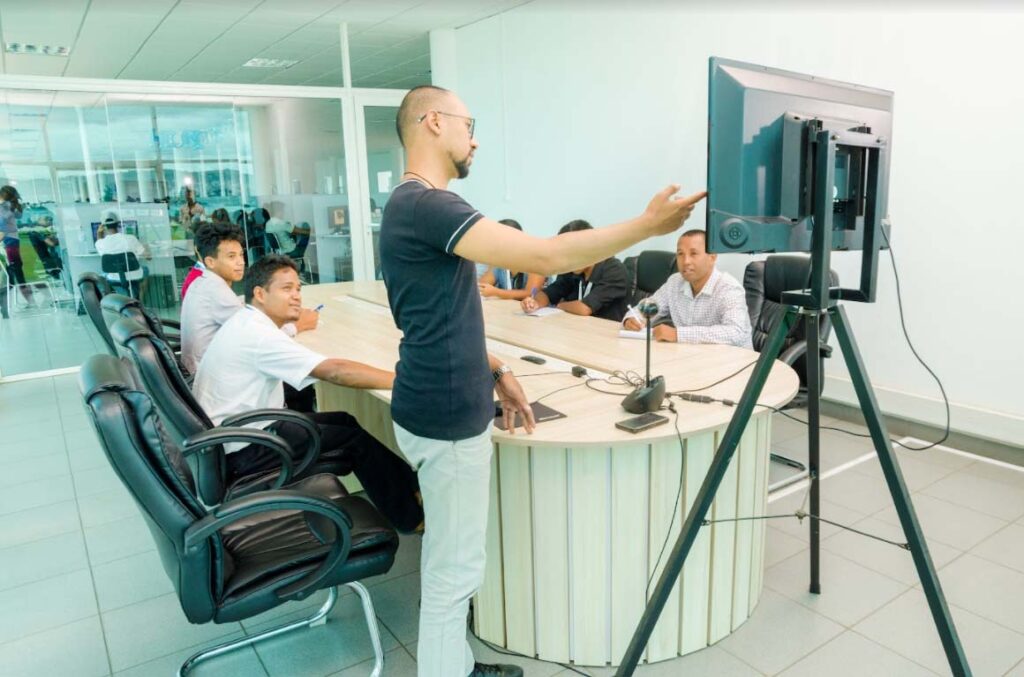 Being a good corporate citizen
Our responsibility is not only limited to our activities or our own interests. It also extends to our commitments as citizens.
We are committed to exemplary ethical behavior and ensure, for example, that all our employees are trained in data protection.
Rhymes: Innovation for Performance
Ingedata developed its own production management application because each project is specific, and our know-how is unique.
Project-specific workflow customization.
Live production monitoring
KPI monitoring
API interface with our clients' systems
Individual training management
We rely on Google Cloud Platform Compute Engine technologies to guarantee that our solutions are agile and scalable.
Rhymes was designed to guarantee confidentiality for our clients' data, with a specific team dedicated to ensuring it is secure at all times.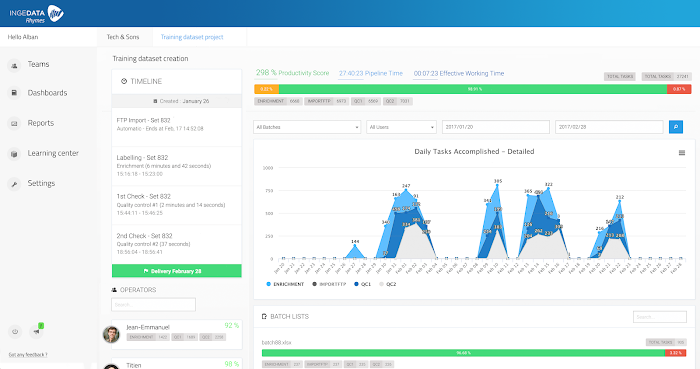 As a leading service company, Ingedata has a direct impact on the country's economy, society and environment.
This impact is intended to be positive and to help build a sustainable future for all stakeholders, including clients, employees, partners, civil society organisations and investors.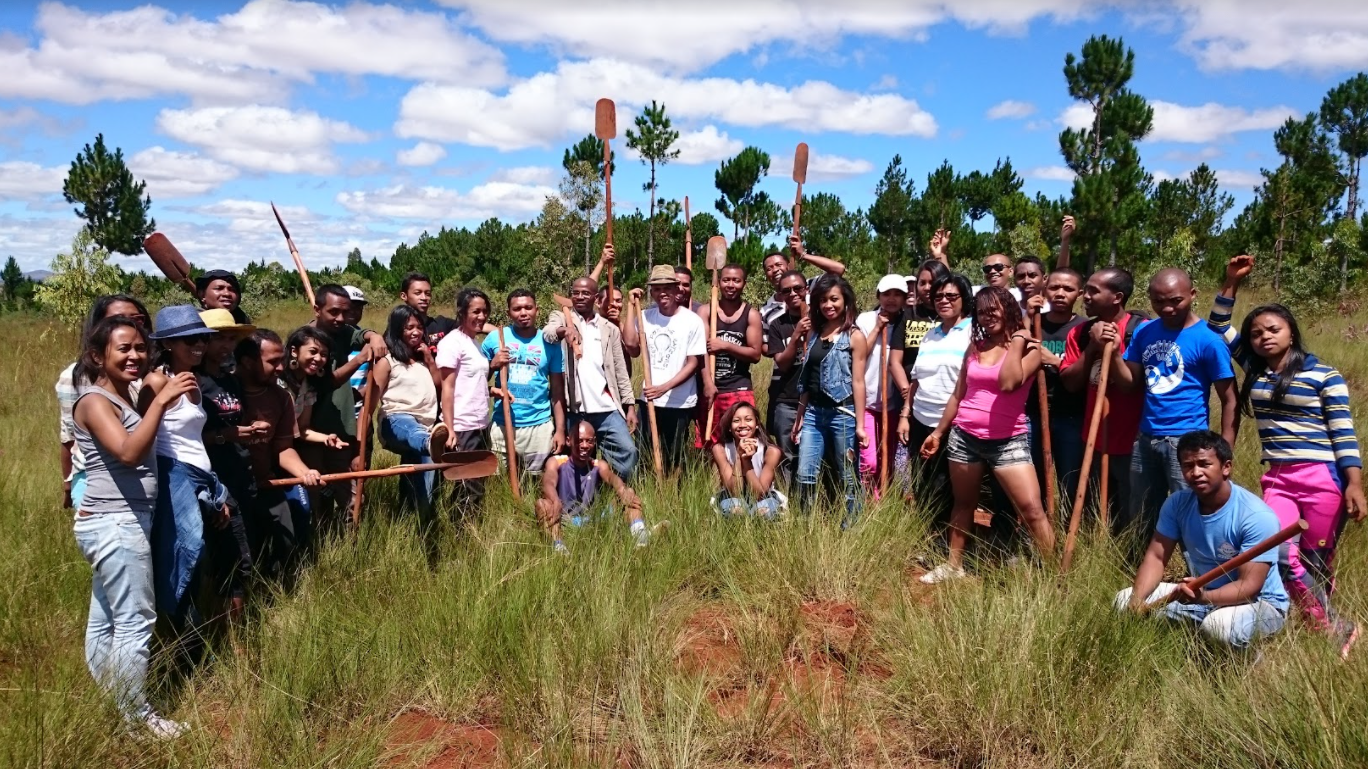 "A baby learns to crawl, walk and then run. We are in the crawling stage when it comes to applying machine learning."
Dave Water, Department of Earth Sciences, University of Oxford